6 Balm Street, Newmarket Prime on Newmarket - Global Tenant of 27+ Years
Tweet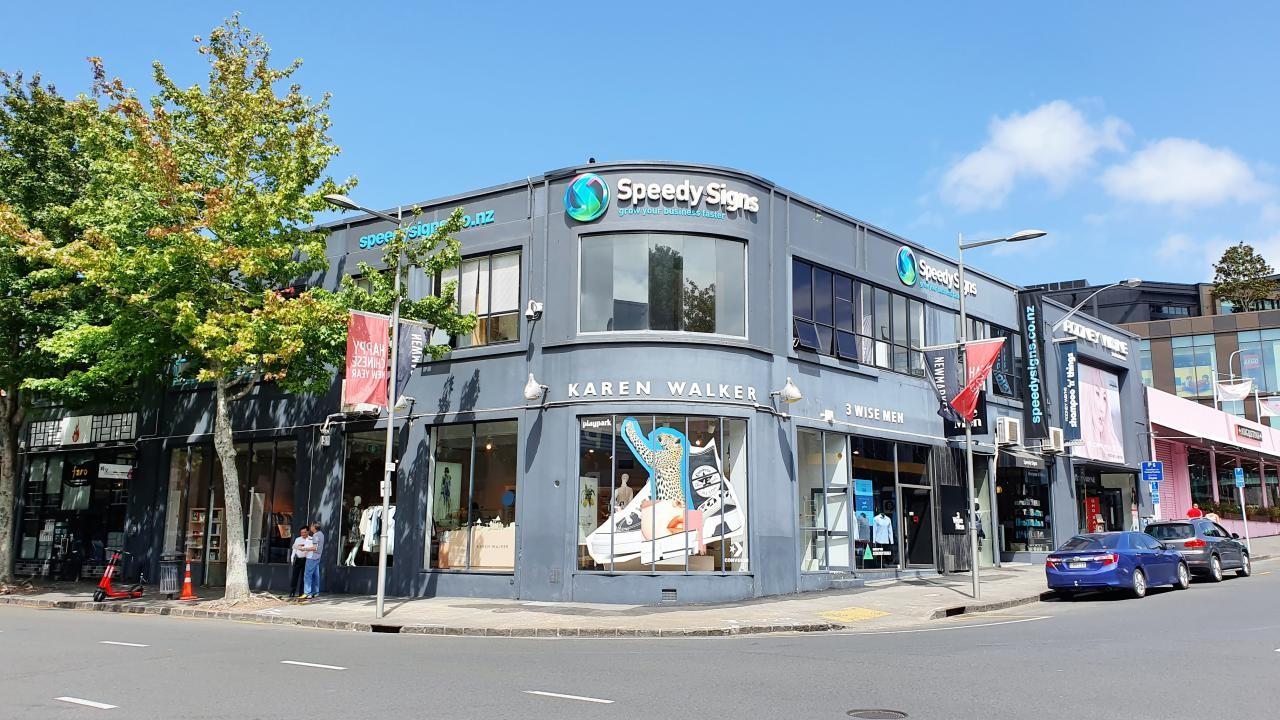 Available PropertyFiles:
Body Corporate Documentation.pdf
IEP Report from Council.pdf
IM - 6 Balm Street.pdf
LIM_6 Balm Street Newmarket.pdf
/Property File/

PF-6 Balm St, Newmarket.zip
Property Description
Prime on Newmarket – global brand as tenant
6 Balm Street, Newmarket, Auckland
https://www.bayleys.co.nz/1689869
• World-renowned fashion brand, Karen Walker, as tenant
• Long-established tenant since circa 1993 (27 years)
• Returning net $83,000 + GST, plus two vacant car parks offer add-value potential
• High-profile corner unit in walking distance to 277 Westfield Shopping Centre
Floor Area: 103sqm (more or less)
Car Parks: Two (2) vacant

For Sale by Deadline Private Treaty (unless sold prior)
4pm, Thursday 16th April 2020
Bayleys House, 30 Gaunt Street, Auckland, New Zealand
Please fill in the form below and we'll email you a link to download the PropertyFiles. The system might has few minutes or hours delay, please be patient. :)
Terms of Supply
The following information has been supplied to Bayleys Real Estate Limited ("Bayleys") to be made available to any prospective interested parties for general information purposes only.
Bayleys and the Vendor do not warrant the accuracy or completeness of the information and recommends that all recipients make their own enquiries to their satisfaction in all respects and seek their own independent expert advice.
---
Contact Matt Lee
Bayleys Real Estate Ltd
Bayleys is New Zealand's largest full-service real estate company.
09 375 7439 021 1515 505 matt.lee@bayleys.co.nz All Listings
Joining Bayleys at the start of 2013, Matt was quick to exhibit and develop strong Real Estate brokerage knowledge and skills, as a key part of Bayleys highly successful International Sales Team working closely with James Chan, Bayleys first salesperson to achieve $1 billion in transactions. Specialising in the Commercial sector, Matt has been involved in a significant level of Standalone and Unit Title sales and leases – retail and commercial, all throughout the Auckland region.


Major Transactions 2016-2018:
ANZ Bank, 122-130 Karangahape Road, Central (Retail): Sold
136 Broadway, Newmarket (Commercial): Sold
The Tasting Shed, 609 State Highway 1, Kumeu (Commercial): Sold
4 Hobson Street, Auckland CBD (Commercial): Sold
'Grand Tearoom,' 35 Hobson Street, Auckland CBD (Commercial): Sold
Brand New Childcare, 575 Don Buck Road, Westgate (Commercial): Sold
Super Cheap Auto, Lincoln North Shopping Centre, Henderson (Retail): Sold
Three Lamps Plaza, 283 Ponsonby Road, Ponsonby (Commercial): Sold
14 Retail Shops, The Grange, Warkworth: Individually Sold
21 Retail Shops: 2014-2016, The Foundation, Albany: Individually Sold
Cotton On, 1G/153 Broadway, Newmarket (Retail): Sold
Esplanade Hotel Building, 1 Victoria Road, Devonport (Commercial): Sold
Papakura Library, 34 East Street, Papakura: Sold
Contact James Chan
Bayleys Real Estate Ltd
Bayleys is New Zealand's largest full-service real estate company.
09 375 8458 021 934 054 james.chan@bayleys.co.nz All Listings
James Chan has been specialising in the sale of commercial property for 26 years and is the first salesperson among Bayleys Real Estate's nationwide commercial and industrial team to have achieved gross sales of more than $1 billion, placing him within an elite group of high achievers within the industry.

James is head of Bayleys' Auckland-based international sales division, a team of multilingual salespeople specialising in servicing the property requirements of both offshore and local South East Asian investors.

In the time he has worked for Bayleys, James has built up a vast network of contacts both within New Zealand and throughout South East Asia. These not only include investors but also banks and financiers, lawyers, immigration consultants and other professionals. Due to "word of mouth" and as the result of numerous successful transactions over many years, James has built a level of trust and reputation which means clients personally seek out his advice.